Couples Counseling, Sex Therapy, and Psychotherapy In Greensboro, NC (and beyond)
Find Your Path To Wellness.
Connect With One of Our therapists Today!
In-Person or Online Counseling Services
Greensboro, North Carolina Sex Therapy and Couples Counseling
More Confidence. Better Communication. Healthier Relationships.
The Challenges of Modern Relationships
In today's world of Instagram and TikTok, it's easy to fall into the trap of thinking that everyone else's relationship is perfect, while yours is struggling. Nevertheless, it's important to recognize that this isn't always the case. In fact, relationships are inherently challenging, particularly when they hold significant meaning to you. Therefore, if you're feeling lost and alone, it's critical to understand that you're not the only one who feels this way.
Seeking Professional Counseling for Help
You may have already turned to various resources such as books, podcasts, YouTube videos, and friends, in the hope of finding answers that can help you get your relationship back on track. However, if you're still struggling to rebuild trust and communicate effectively, it may be time to consider seeking professional counseling. By doing so, you can receive the guidance you need to move forward towards a better future.
At A Path to Wellness, we offer a range of counseling services, including couples counseling, sex therapy, and psychotherapy. We understand that every relationship is unique and complex, and your needs, wishes, wants, and desires are no exception. That's why we provide personalized counseling that takes into account your specific circumstances, so you can get the guidance you need to move forward.
Personalized Counseling for Unique Relationships
At A Path to Wellness, we offer a comprehensive range of counseling services, such as couples counseling, sex therapy, and psychotherapy. We understand that each relationship is unique and complex, and we take into account your individual needs, wishes, wants, and desires. That's precisely why we provide personalized counseling that caters to your specific circumstances, allowing you to receive the guidance and support you need to move forward.
Overcoming Obstacles through Sex Therapy
Regardless of whether your relationship has been hurt by adultery, compulsive sexual behavior, or other betrayals, we're here to help you work through those issues. Moreover, if you're struggling with a complicated sexual history that's affecting your ability to enjoy intimacy with your partner, our sex therapy can provide you with the necessary tools and techniques to overcome those obstacles.
Take the First Step Towards a Healthier Relationship
So if you're ready to take the first step towards a healthier, happier relationship, don't hesitate to contact us at A Path to Wellness to schedule your counseling session today. With our support, you can find the strength and confidence to move forward and create the fulfilling relationship that you deserve.
Compassionate & Results Oriented
Our experts are selectively chosen for their insistence on providing patient-centered, compassionate care…sometimes in a CAREfrontational manner if that's what needed to help you get to where you want to go as quickly as possible without any unnecessary sessions.
We've taken the guessing game out of choosing a therapist.
How do you choose? There are many options.
Psychiatrists, psychologists, clinical social workers, marriage and family therapists, and clinical mental health counselors. More, there are professionals with a variety of certifications and years of experience. 
Here's a dirty little secret about the profession.
None of the aforementioned matters. What matters is whether you feel like you and your therapist are a fit. 

Your perception of the quality of the relationship and a firm agreement on the goals of therapy are the best predictors of whether you'll have a positive outcome! 
You can detect whether there's a fit within the first session, often within 10-15 minutes! If you want another provider, we'll make it happen. 
Ultimately, we aim to provide quality outcomes for your relationship issues, depression, stress, or anxiety in an efficient manner. You deserve providers who get straight to the point so you can get on with your life and find the path to wellness.
Online and In-person Therapy, Greensboro, NC
You can trust you'll receive individually tailored services that fit your schedule.
Your goals are important to us. Whatever is causing your heartache, we are your champion for healing from the pain and relieving the suffering.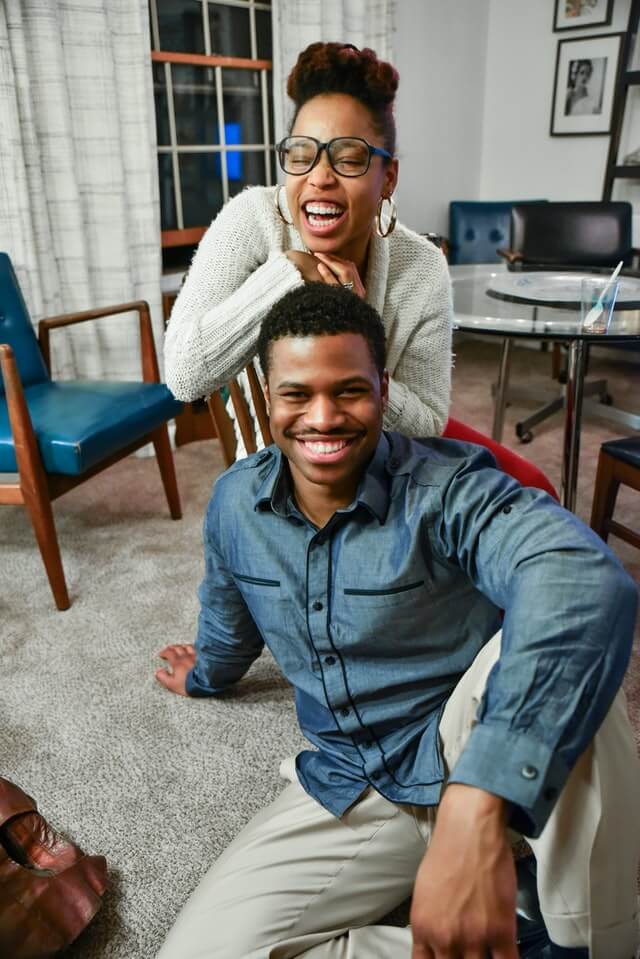 Relationships are the bedrock of a life worth living. Whether the relationship is with yourself or with others, quality connections are essential. Satisfied clients of A Path to Wellness seek services for a variety of goals:
Better communication

Improved sex life
Conflict resolution

Sexual confidence

Overcome out-of-control sexual behavior

Optimal mental health

Anger management
Depression Recovery
Anxiety and stress reduction

Heal from trauma, betrayals, and other hurts

Letting go of resentments

Increase sexual desire

Resolving divorce ambivalence

Improve self-acceptance, self-worth, and self-esteem
The sound-byte solutions rarely work…or at least perfectly. Sure, things might change for a little while, but before you know it, you're back in the same old rut that triggered so much suffering in the first place.
We get it at A Path to Wellness.
Whatever challenges you may face, we understand. We are here to help.
Certified in multiple States
We are able to provide online therapy services to the following states:
Our local office in Greensboro, NC is located on 612 N Greene Street.