Licensed Therapists and Counselors Based in Greensboro, North Carolina
Specializing in Psychotherapy, Couples Therapy, and Sex Therapy
We support you on where you want to go
A Path To Wellness began for people like you: someone searching for solid guidance toward living a healthy, authentic, and empowered life. The profession is full of providers who focus on the question of "What's wrong with you?" You want a provider who's more interested in "What's right with you?"
You deserve a bulldog when it comes to fighting for your relationship. Our clients expect a "tell you how it is" therapist. They want us to bring a realness to sessions and ensure that the voice of the relationship is heard.
Consequently, we offer a unique approach to couples' work. Unlike many couples counselors who orchestrate sessions as if doing individual therapy with two people in the room, which often contributes to failed treatment, your sessions focus on the dance that occurs between you.
You can trust that your vital issues will be addressed and QUICKLY! We want to help you get to where you want to go as fast as possible.
That's what makes us unique!
Owner, A Path to WellnesS

AASECT Certified Sex Therapist/Supervisor
You've got problems, and you don't have time. Consequently, you want a therapist who is reality-based, uber-practical and a straight-shooter. No more nodding-head therapists who have "mmm, hmm; how do you feel about that" on repeat.
If you want fluff, I provide referrals.
Had enough of the fluff? Now's the time to own your shit; I'll grab a shovel, too.
You want someone who's straight to the point so that you can get on with your life. Sure, credentials matter, but what really matters to you is someone who provides quality and value starting session #1.
More, when it comes to hiring a consultant to improve your relationship and sex life, you want someone exceptionally skilled at both and with a proven track record. With my straightforward approach, what I also call CAREfrontational, backed by the science of what works in bringing about change, you'll gain clarity, break old patterns, tackle mind-chatter, and experience satisfying sex and intimacy.
Clients often say that I also bring a zen quality to much of my work and that I have an uncanny sense of understanding people, their emotions, and motives. Clients report coming to session believing that their problems were insurmountable to only realize that what they really want in life is found on the other side of comfort.
"I'm Drawn To Supporting My Fellow Citizens Of The Island Of Misfit Toys."
I grew-up on welfare in central Pennsylvania and came from a family that had many of the problems associated with poverty. In college, the first in my family to go, I found that people felt safe and comfortable talking to me about their relationships and sexual histories. A biology professor told me that that was a gift, and I should pursue it.
These experiences propelled me towards this career and, ultimately, to you arriving here. I bring all aspects of my history to create a better life for those whom I serve. I offer you this familiarity, compassion, and understanding as you progress towards creating a better life.
During down-time, I enjoy the arts, weight training, yoga, singing, reading, cooking and exploring my Scottish roots (and sporting my kilts). I previously served as Vice President on the board of trustees for Unity in Greensboro, my spiritual home, where I lead Sunday service several times a year.
I genuinely look forward to serving you.
~Dr. Tom Murray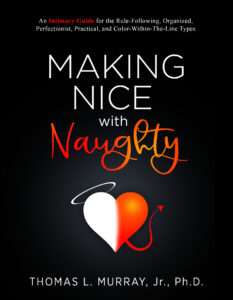 Ph.D., Marriage and Family Counseling,
University of Florida
Licensed Marriage and Family Therapist
(FL, OR, PA, & NC)
Licensed Clinical Mental Health Counselor Supervisor (NC)
AASECT Certified Sex Therapist/Supervisor
Prior Faculty Affiliations
Adler University
Lindsey Wilson College
Modern Sex Therapy Institute
Northwestern University
UNC Greensboro
Wake Forest University, School of Medicine, Department of Psychiatry and Behavioral Medicine
Analise Anderson, MSW, LCSW​
Diving into the experience of being in therapy and shining a light on those dark places you carry and avoid thinking about can be overwhelming at first.
You also may have gotten stuck at the starting line in the past, or maybe you've struggled to find the right fit and understandably gave up.
I challenge you to make today different; choose vulnerability.
I firmly believe we can't experience connection and love without it.
What Sets Me Apart as a Therapist?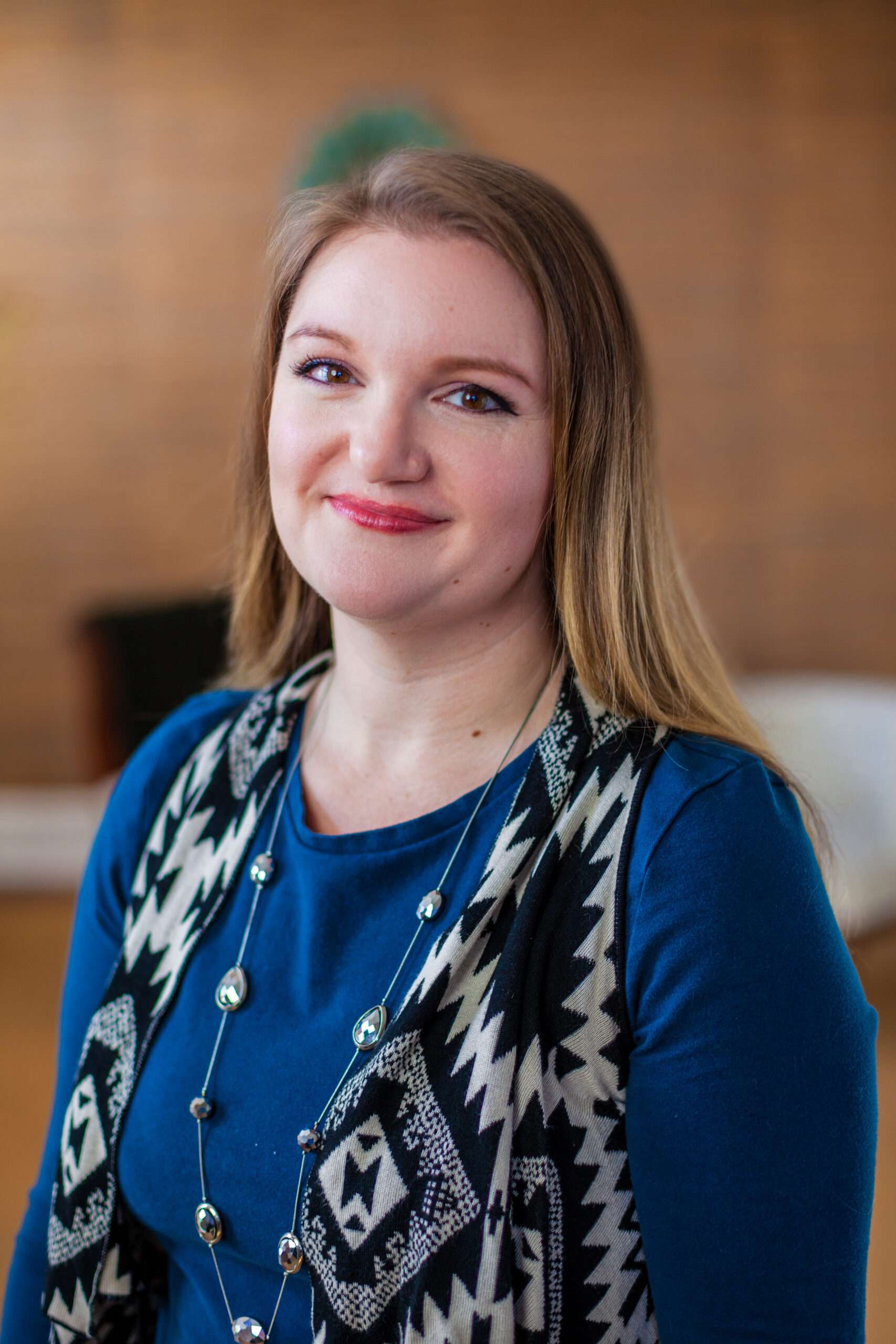 Why come to me in particular, over the myriad of other therapists who might be able to help?
One of my greatest skills lies in being able to recognize that you have a lot going on around you. Your feelings are legitimate and directly connected to your environment. Together, you and I will address the many factors that impact your life.
You may have had therapy before were the person gave text book responses and cookie-cutter tips. You deserve someone who will collaborate with you to find greater clarity and solutions that reflect your unique set of circumstances.
The bottom line is that you have goals. You know what's working and what's not working in your life. In combination with my wildly accepting, non-judgemental approach, together we unwrap the gift that you are.
"At A Path to Wellness, we recognize you deserve strategies that reflect your own unique set of circumstances. We strive to identify where you want to go while honoring where you've been."
Throughout my career, I've connected with people like yourself and created a safe, welcoming and caring environment. As a clinical social worker at A Path to Wellness, I have been trained and licensed to treat the emotional and psychological challenges that make up our human condition, with experience doing so in hospitals, treatment facilities, outpatient settings, in groups, with families, and with individuals.
Collaboration and Unique Solutions
I am energized by meeting new people and working together to craft a plan for action and growth, and partner best with folks who are willing to put some work in, knowing that this will lead to better and faster results. The amount of good you get out of therapy in is directly proportional to what you put in. No one else can do it for you- but you've got this.
I'll join you in your journey to find greater happiness and satisfaction and start A Path to Wellness. We'll figure out how to get you to your destination so you'll get more out of life."
~ Analise
Licensed Clinical Social Worker
(Psychotherapy, Couple & Relationship Therapy)
Randy Garcia, MSC, LCMHCA​
I know, right?!? Managing this thing called Life is hard work! You want an impartial person to help find solutions to lessen the struggle. And, there's been a load of struggle! It's been exhausting. Here's the deal: You don't have to go it alone. All great superheroes need their sidekick. When the going gets tough, I'm here to join you to fight the good fight. I'll direct you towards strategies for achieving your goals and moving you towards greater meaning and purpose. Sure, I can be tough and to the point. I expect great things from you. You deserve nothing less from your sidekick for your time, effort, and hard-earned money.
"At A Path to Wellness, you get the time and attention you deserve to discover solutions to life's problems."
You've likely tried other therapists who have "how do you feel about that" on repeat. Sure, they help a lot of people, but it just isn't your style. Your relationship, sex life, and/or mental health yearns for greater involvement from your therapist. I apply the science of what works in counseling and marriage and family therapy to activate your strengths.
There's no time to waste. Your journey awaits. Let's take that step together to get you just that much closer to what you want. I can't wait to get started. Contact me today and start A Path to Wellness.
Cuando hay situaciones que nublan nuestra habilidad de buscar soluciones, es conveniente tener a una persona imparcial que nos ayude a encontrar alternativas a nuestra vida.
Cuando llega el punto de tomar decisiones, tú quieres que alguien esté contigo, que te dirija si es necesario para que juntos se logren tus metas. Aquí vamos a retar los procesos y los resultados hasta que estés viviendo los resultados que siempre has querido.
¿Si quieres ver resultados, si quieres cambios en tu vida, quieres encontrar eso que te falta? Aquí vamos al grano, al punto, sin vueltas y sin los famosos "¿y como eso te hace sentir?"…"'hmm"… "ok"…'ahh' y al final sales igual o peor de como entraste. Aquí somos diferentes y este es el primer paso para lograrlo. Así que… bienvenido a tu nueva vida!
Trabajando juntos hacia tus deseos
Vamos a trabajar juntos en eso que deseas, sin rodeos, directo al punto para que comiences a crear el plan de ahora en adelante, esos resultados que anhelas están a una decisión de lograrlo. Medita en las veces que te ha dado susto los cambios, piensa en las veces que dejaste pasar esa oportunidad por miedo. Basado en tus resultados, ¿Puedes decir que a tu manera ha funcionado? Si eso fue un no, te podemos ayudar a convertirlo en un sí.
Profesionalismo y experiencia
Los estudios nos facultan en tener una formación basada en la ciencia, que en conjunto a mi experiencia y profesionalismo, podemos crear un balance en donde sientas la confianza y el respaldo profesional desde el primer saludo. La objetividad y sinceridad estarán siempre presente, de esa manera podemos obtener una opinión basada en confianza, experiencia con técnicas probadas científicamente.
En nuestras sesiones, buscaré todas y cada una de las alternativas posibles para que ambos podamos trabajar de manera rápida y efectiva tu situación, la que sea, no importa lo que estás pasando. Este trabajo va a ser ajustado a tus necesidades y circunstancias de vida, iremos creando cambios de la manera más eficiente que puedas.
Intenso pero gratificante
El resultado dependerá del empeño que le pongamos en la sesión, va a ser intenso y a su vez gratificante. Yo estoy listo, ¿Y tú?